Jessica Davis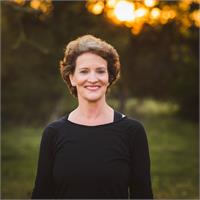 I have been practicing yoga since 2011 and received my RYT certification in 2014. When first introduced to yoga, I had some injuries that inhibited my flexibility and range of movement. Practicing yoga helped me to work through these injuries and increase both flexibility and my ROM. I really want other people to know that although they have injuries or do not feel flexible, that they can still have a great yoga practice. I also believe that age shouldn't stand in the way of anyone practicing yoga. Along with teaching yoga, I also like to spend time working on my property and spending time with my grandchildren.
Jessica Davis instructs the following:
Yoga Stretch is a gentle class with a slow pace. Students will move through a series of poses to loosen the entire body and develop flexibility. This class is appropriate for students of all levels, and incorporates breathing exercises, sun salutations, and often a brief, guided meditation.




A challenging class where we practice Sun Salutations combined with challenging sequences meant to increase flexibility, strength, and stamina. This class is heated and fast paced and will explore inversions and arm balances.